Endpoint device security is most important concern for every for everyone either for personal or business device. If you want to add an extra layer of security to your laptop/pc you can add fingerprint authentication. Microsoft's Windows Hello feature allows you to sign in to your computer using biometric methods such as facial or fingerprint recognition. Many laptops come with built-in fingerprint readers. But if you have a laptop without a built-in reader, or you want to add fingerprint recognition to your desktop PC, you can enlist the aid of a third-party reader.
Here's how to set up Windows Hello Fingerprint login:
Step 1: Go to Setting.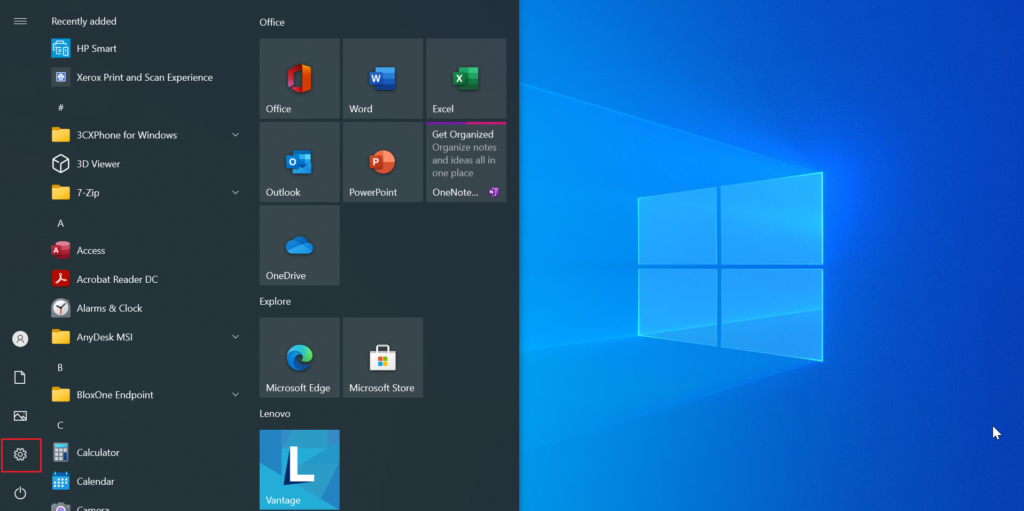 Step 2: In setting page go to Accounts.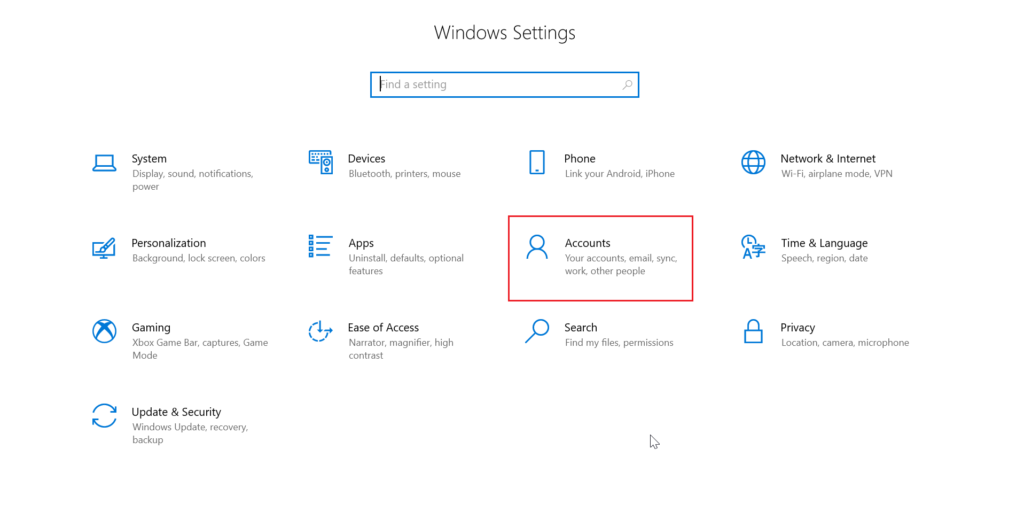 Setp 3: In accounts page go to Sign-in options and click Windows Hello Fingerprint.
Setp 4:  Once you click new pop up box will appear for windows hello setup.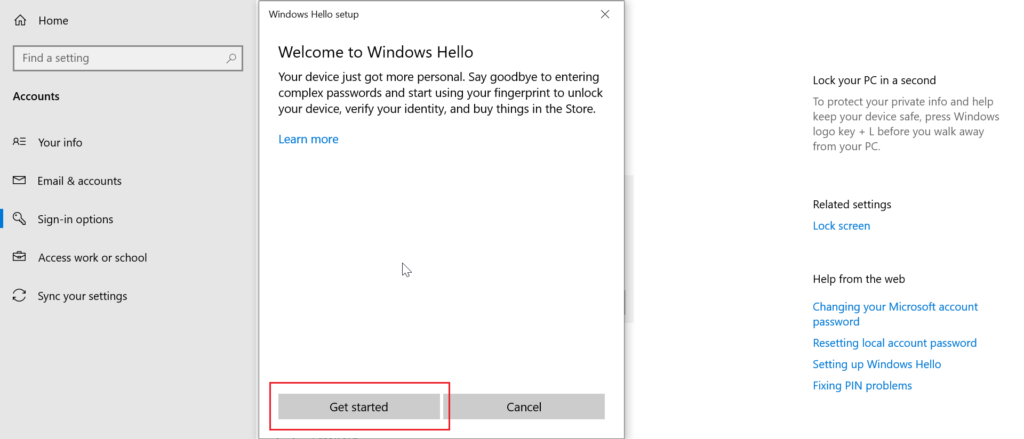 Step 4: Click on Get Started button and touch finger sensor to add your finger and adjust. (It will say Now try another angel simply click Next and proceed.)
Step 5: Once added you have to setup PIN.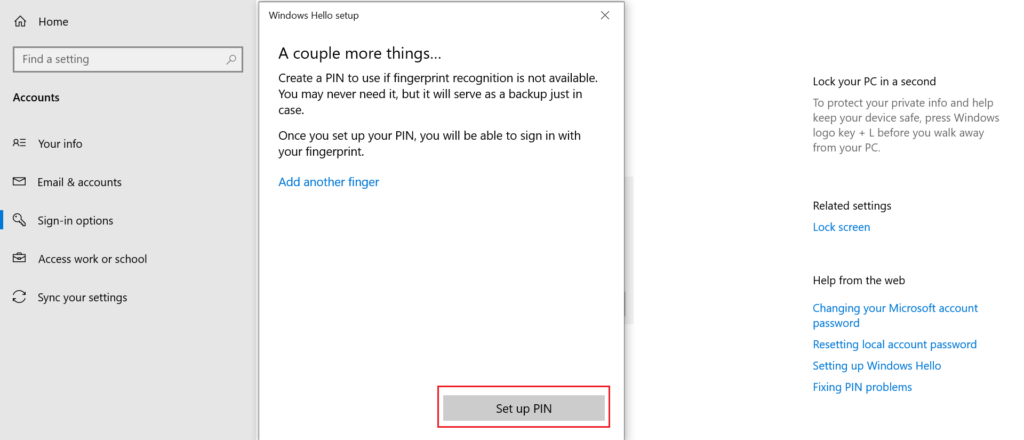 Step 6: Enter PIN and confirm it.
Step 7: Windows Hello Fingerprint is ready you can test it now.